Legal Compliance Management System
MetaSmartLaw
Fintech flourished in recent years. Facing increasingly stringent supervision of compliance and legal changes frequently, whether the compliance department is eager to introduce auto processing not only to assist the traditional manual operations but to raise work efficiency with limited manpower and time.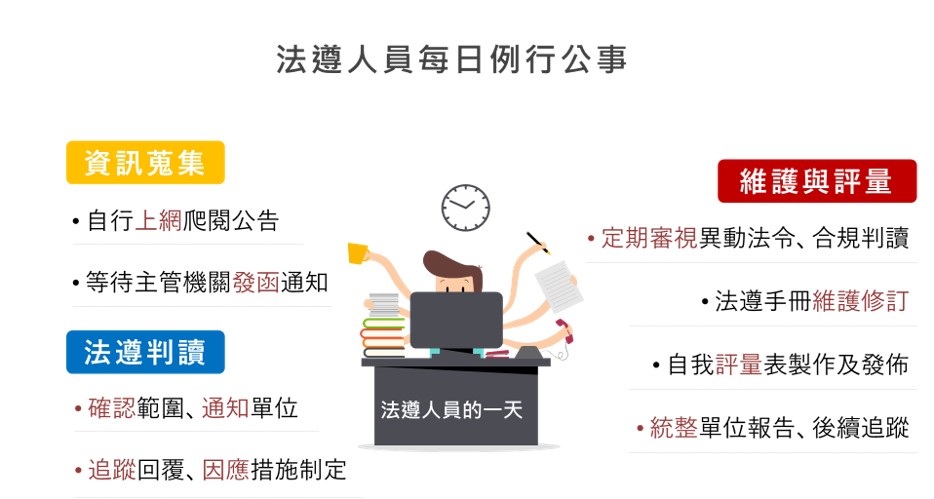 MetaEdge uses artificial intelligence (AI) to combine existing modules and build a compliance management system. Its core value is to automate tedious routine operations through the system, helping you to complete systematic installations, testing and going live in a short time. As a result, people could focus on professional judgment to realize real-time and auto-supervision of compliance, bringing comprehensive efficiency reformation to achieve the best compliance benefits.
---
Production Characteristics
.Real-time Supervision: Automatically connect to law data sources and collect the latest regulatory information.
.Intellectualized Analysis: Correspond to laws and internal regulations with the AI article-to-article analytical strategy then notify counterpart, which is greatly reducing the cost of manual comparison.
.Effective Management: Introduce process and case modules, establish an system of self-assessment for internal audit and control, and keep a complete review record.
.Self-Assessment: Automatically initiate a case through system parameterization, and proactively notify counterpart to perform self-assessment work. Combined with the questionnaire module, it provides not only online design but filling out self-assessment questionnaire functions and fully retains assessment information.
Vital Modules
.Compliance Database: Automatically connect external data sources, update in real time every day, master the latest regulatory information, establish a comprehensive smart legal compliance database, and quickly query relevant regulation by key words.
.Compliance Manual Database (Compliance Procedure/Self-Assessment Draft): Synchronize the internal and external regulatory data, complete the adjustment of internal and external regulations, and immediately notify compliance to update and maintain the legal compliance manual.
.AI Article-to-Article Correlation Analysis Module: Intelligent article-to-article analysis accurate matching of related articles collocating with regulatory information change review process, listing of internal regulations that are highly related to changing articles. It effectively reduces the cost of manual inspection, and improving the efficiency of judgment and notification of counterpart.
.Approval Case Management Module: The flexible module could inspect the form approval process and status. Besides, it provides the function of dynamically adding approval check levels to meet the requirements of compliance operations.
.Compliance Self-Assessment Module: The unique module is designed in drag-and-drop and has a variety of answer types. With the online approval process, it is convenient to manage the self-assessment questionnaire and process, which is in line with diversified compliance operations.
.System Audit and Authority Management Module: Support multiple login mechanisms, such as AD, SSO, provide system authority management functions, and comply with information security regulations and audit regulations within financial industry.